Calling all 2005 XC90 Owners…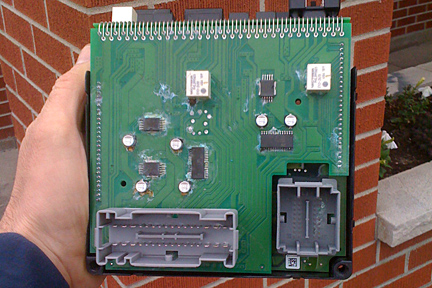 A couple of things for you XC 90 owners...
1)  We need to make sure that you have no water leaks at the base of the windshield of your XC90. There is a condition that may develop on certain cars from 2005 where a piece of plastic designed to keep water out of the interior of the car doesn't do it's job. There is a re-designed plenum available from Volvo that will prevent water intrusion, and for about $50, it is an update well worth performing. The alternative is wait until the water migrates into the computer, then you get to change the thousand dollar computer as well as the $50 plenum!
Give us a call if you own one of the 05 XC90's and we'll check it out which plenum your car has.
2) Transmission troubles -
We've had more than a few of the T-6 (Six cylinder turbo) models with intermittent "transmission failure" warnings on the dash, as well as some failure of the transmission itself. These transmissions are manufactu
red by General Motors, and have definitely been a weakness of the T-6 XC 90's. The good news is, if you've had no troubles with the transmission, bring it in and we'll change the fluid and filter, and put an additive in the transmission fluid and hopefully, you won't experience any future problems.
For those of you that have more serious problems, we've worked out a solution with a transmission re-builder. Basically, we install modified hydraulics into a re-built transmission that prevent slippage on gear changes (the cause of failure on these units). The cost of this is over $1,000 cheaper than Volvo wants for a rebuilt transmission that will likely fail again for the same reason the first one failed. (Just go ahead and Google "Volvo xc90 transmission problems"). Many multiple-failures are reported.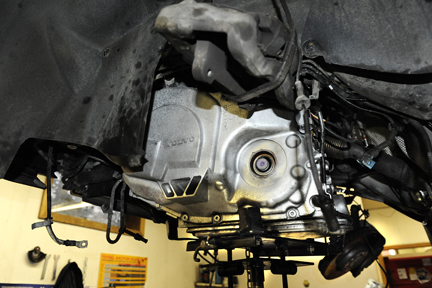 8 Responses »