Thanks! – from the Dry Tortugas!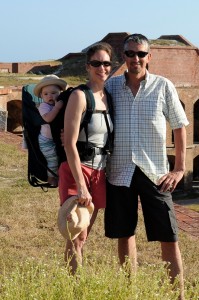 Just wanted to send off my heartfelt thanks to my crew at Suters!.
Carolyn, Teagan, and I are anchored here at the Dry Tortugas National Park, while the crew takes care of your Volvo. Awesome!
I'm very grateful for my crew at work for taking care of things there, and just wanted to say thanks to them for gifting me with the ability to have such an incredible adventure. Harry, Charlie, Trent, Rod, John, and Sherri, thanks a million.
To all of our customers, thanks for your patronage, and see you in a couple of weeks!
Les