Happy 80th Birthday Bert!!
We would like to wish Bert (longtime customer, actually, the first Suter's customer!) a very happy 80th Birthday. Here is a pic of Bert and his 1981 240 wagon, his daily driver. Bert and the car are very familiar with each other, he's owned it since he sold his last car, a 1970's vintage 144. The wagon has over 400,000 km on it now.
We celebrated with a birthday cake, snow tires, and an oil change.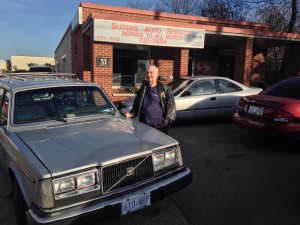 Leave a Response
You must be
logged in
to post a comment.